Visit Wethersfield Estate & Garden
Nestled in 1000 acres of rolling hills in rural New York State, Wethersfield Estate and Garden provides visitors, visionaries, and artists, and an opportunity to reflect on the importance of natural and classical artistic beauty as a crucial means of human expression for our times.
We identify the next generation of horticulturalists working to create and employ innovative practices in gardening with a view to strengthening responsible Land stewardship, conservation, and more. Wethersfield Estate and Gardens partners with the most promising emerging creative talents as they interpret classical visual, performing, and literary arts for the 21st century.
Visit the Garden
Reservations are strongly encouraged, and intended to ensure that the footprint of the garden remains small and intimate
Trail Visits
The hiking trails are now open. Please purchase a day or season pass to enjoy the estate.
Event Calendar
There is always something happening at Wethersfield. Please visit our calendar for the latest updates.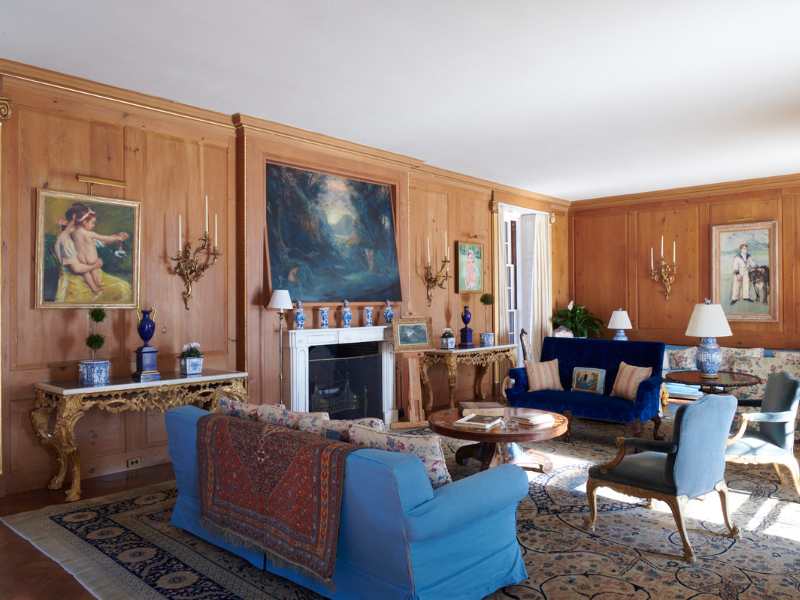 House Tours
Guided tours will lead visitors through the first floor of the Wethersfield house. House Tour Reservations are required, and space is limited. 
"A classic is not a classic because it conforms to certain structural norms or fits certain definitions. It is a classic because of a certain  irrepressible freshness."
-Edith Wharton
Classicism
Wethersfield's Garden is the finest classical garden in the United States built in the second half of the 20th century, defined as the generalized and idealized interpretation of nature.
Conservation &
Horticulture
The natural beauty at Wethersfield is a product of conservation efforts undertaken by Wethersfield founder Chauncey Stillman.
Cultural Arts
Wethersfield is proud to host residencies and performances for rising artists in dance, music, and classical realist landscape painting.
Community
Wethersfield was left in a public trust as a shared community resource, intended for quiet reflection by truth and beauty seekers.